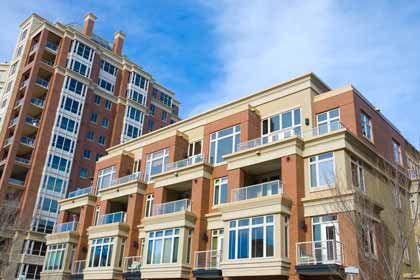 The recent heavy rains in Houston have once again shown us that Mother Nature can cause a lot of damage to your property or business with torrential rains.  Likewise, leaky or busted pipes can cause just as much damage to your commercial property from the inside. A Houston commercial plumbing company may be just what you need to make the necessary commercial plumbing repairs and to perform vital proactive maintenance– so you can avoid costly water damage to your valuable property.
We know you are busy running your business and that you are striving to make is successful. One of the keys to your success is making your customers happy. One way to make sure they stay happy is to make sure you keep them safe and secure knowing everything around them is working properly. If they never have to think or worry about the plumbing they use, then you have taken an important step toward keeping them happy.
Customers need reliable toilets and clean running water. To make sure they always have their needs met, you must follow some basic commercial plumbing maintenance rules to avoid the need for a Houston commercial plumbing repair.
Watch Your Backflow Valves
If you make regular inspections of your backflow valves, you could avoid major problems down the road. If you keep a regular schedule of inspections (at least once a year) and meticulously document the dates of your inspections, you are less likely to forget or neglect these essential items that keep everything flowing in the right direction.
Pump Your Septic Tank Regularly
The process for cleaning or pumping out your septic tank can be loud and smelly. This should be done by a Houston commercial plumber at least once each year or sooner before and after heavy use.
If You See a Slow Drain, Fix it Immediately!
This is a problem usually cause by a clog somewhere in the pipe so address it as soon as possible. It almost never fixes itself. You will need to be aggressive in keeping it from getting worse. A commercial plumber can fix this problem, usually in very short order.
Don't Allow Food to be Thrown Down the Drains
This is a major cause of the slow-moving drains described above. Fat and grease are usually the culprits that lead to blockages and potential flooding.  So enforce rules regarding proper disposal of such waste, and call a professional plumber at the first sign of trouble.
Maintain, Maintain, Maintain
In the same way that you maintain your car or boat, you also need to maintain your commercial plumbing. You may believe you are saving money by postponing plumbing checkups and regular maintenance. However, you will save much more in the long run and keep happier customers by being proactive and vigilant with your commercial plumbing maintenance.
AAA Plumbers is a certified and licensed Houston Commercial Plumbing Company that can design a maintenance program specific to your commercial property needs.  We give you peace of mind and allow you to avoid costly flooding and other disastrous water issues that might otherwise arise. Contact us 24/7 at (713) 462-4753 for regular and emergency plumbing services.