The Right Plumbing Services for Public and Government Buildings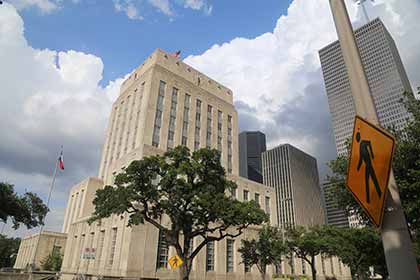 Finding a reputable and qualified Houston commercial plumber to oversee repairs, replacements and inspections for government and public buildings is critical to ensure full compliance with state, county and local regulations. At AAA Plumbers, we specialize in providing Houston multi-family commercial plumbing services that meet or exceed all applicable standards for quality. We can put this same commitment to quality to work for your public or government buildings and can deliver the best possible solutions for your property management needs.
Licensed and Qualified
The plumbing experts at AAA Plumbers are licensed and insured for full compliance with contract regulations governing the maintenance of publicly owned buildings. Our Houston commercial plumbing company has been serving the metropolitan area for more than 30 years. During that time, we have built a solid reputation for the highest quality work and the most cost-effective prices in our area. We provide you with a free estimate for maintenance services and can submit competitive bids on major projects planned for your government or public building.
Responsive Emergency Plumbing Services
If you require Houston commercial plumbing repair on an emergency basis, AAA Plumbers is available 24 hours a day every day of the year, including weekends and holidays. A supervisor is always on call to provide even more support for you and your property management team when emergencies arise. We can provide fast and affordable support for the following major issues:
Water line breaks and leaks
Broken toilets
Backed up or clogged drain lines
Leaking or broken gas lines
Emergency water heater repairs
Gas line repairs and replacement
We can also provide you with comprehensive remodeling services for bathrooms and kitchen areas, allowing you to enjoy the convenience offered by newer plumbing fixtures and drain solutions.
Upgrading Your Existing Plumbing Systems
AAA Plumbers can install new pipes, gas lines and water heating systems for your public buildings. This can reduce the need for emergency repair services and ensure the greatest comfort for guests and employees. For reliable power even during inclement weather, our team can design and install gas generator systems that can keep you up and running during the worst of Houston summer and winter storms. We deliver the best and most cost-effective answers for all your plumbing questions and offer the best customer service in the industry.
AAA Plumbers is an established Houston multi-family commercial plumbing company with an outstanding reputation for top-quality work at reasonable prices. If you need ongoing maintenance and repair services for your public buildings and government facilities in Houston, Fort Bend County or anywhere in the greater metropolitan area, call our team of plumbing experts at 713-462-4753. We will work with you to determine your most important priorities and to design a project plan or maintenance and repair strategy that suits your needs and your budget.