Expert Houston Apartment Plumbing Services for Multi-Family Complexes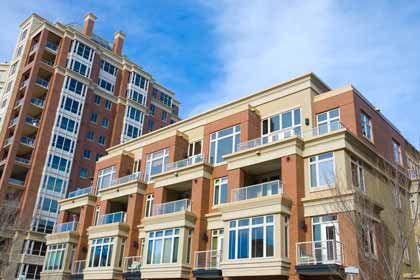 Apartment buildings and complexes present unique challenges for property management professionals. At AAA Plumbers, we specialize in providing the best Houston multi-family commercial plumbing services for your apartment complexes and your tenants. Our experienced and knowledgeable technicians can identify and resolve plumbing issues quickly to keep residents of your apartments happy and satisfied with their living arrangements. Here are some of the most important services we offer for your apartment buildings in the Houston metropolitan area.
Emergency Services Available 24/7
AAA Plumbers is a licensed and insured Houston multi-family commercial plumbing company with more than 30 years of experience in our area. We know that plumbing problems do not arrive on schedule. Our highly skilled technicians are available for emergency repairs 24 hours every day, seven days a week and 365 days a year. AAA Plumbers also maintains a supervisor on call at all hours of the day and night to help you manage emergencies quickly and to your complete satisfaction.
Ongoing Repairs and Maintenance
As a leading Houston commercial plumbing company, AAA Plumbers can design a maintenance plan for your apartment complex that suits both your needs and your budget. We offer a full range of services that include inspections, repairs and replacements for gas lines, water supplies, drains and water heaters. Our Houston commercial plumbing repair team can even schedule regular drain cleanings that can keep everything moving smoothly at your commercial properties. By working proactively on your behalf, the AAA Plumbers team can reduce the need for emergency repairs and can lower your overhead costs, allowing you to enjoy greater profitability and increased satisfaction on the part of your tenants.
Replacement for Aging Pipes
AAA Plumbers can also test and inspect gas lines, water pipes and sewer lines to determine their current condition. This can provide you with advance notice of the need to replace these key components and can help you to manage the financial cost of these procedures more effectively. Our skilled plumbing technicians can install your new lines quickly and safely, reducing the inconvenience of these major projects. By working with us to plan the replacement of your aging plumbing components, you can enjoy the greatest flexibility and the most effective use of your available funds.
As a trusted and established Houston commercial plumber, AAA Plumbers can deliver the services you need most at a price your property management firm can afford. Our commitment to excellence allows you to enjoy greater confidence in all your dealings with us. We have more than 30 years of experience in the plumbing industry and serve the entire Houston metropolitan area. If you need regular testing and inspections, routine maintenance or emergency repair services, AAA Plumbers can deliver the best solutions for all your multi-family plumbing requirements. Call us today at 713-463-4753 to learn more about our extensive lineup of commercial plumbing services and to request your free estimate from our expert technicians. We look forward to serving all of your plumbing needs.