Commercial Plumbing Services for Retail Centers in Houston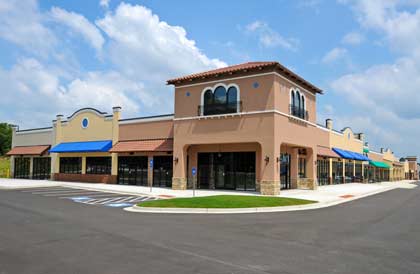 If you manage a major shopping center or retail outlet, finding the right Houston commercial plumber can help you achieve higher occupancy rates and can ensure greater tenant satisfaction with the services you provide. At AAA Plumbers, we take pride in delivering the fastest and most responsive customer service for our clients. Our expert technicians have the tools and the experience needed to resolve your plumbing problems quickly and cost effectively.
Emergency Support Available 24 Hours
AAA Plumbers is available to deal with emergencies 24 hours a day, seven days a week and 365 days out of the year. Even on major holidays, we maintain staff on call to resolve your Houston commercial plumbing repair needs quickly. If you have a serious issue that requires immediate attention, you will always reach a live person by telephone at AAA Plumbers. A supervisor is always on call to help you deal with unexpected emergencies and to ensure the best possible service for your plumbing problems.
Hot Water Heating Solutions
As a leading Houston shopping center plumbing company, AAA Plumbers stays current with the latest developments in the industry. We can install and service tankless water heaters that save you money while providing always-on hot water for restrooms and other retail facilities. Our team of experienced technicians can also repair traditional hot water heaters and boilers to keep your retail facilities online and functioning properly.
Gas and Water Lines
Our Houston retail plumbing company can provide you with professional assessments of the current condition of your gas and water supply lines. This can allow you to budget more effectively for replacement or repair of these essential components of your plumbing systems. AAA Plumbers can perform pneumatic gas line testing to identify any developing issues before they become serious risks to your property and tenants.
Drain Cleaning and Repairs
The plumbing experts at AAA Plumbers can perform video inspection of drain lines. We offer backflow certification and installation and high-pressure drain cleaning services designed to keep everything moving smoothly for your retail customers. Our technicians can even deliver grease trap and sewer jet cleaning services that can provide added protection against backups immediately and in the future.
Commercial Plumbing Remodeling and Renovation Services
If your retail facility is getting on in years, it may be time to perform a complete remodel or initiate a minor renovation project to restore its appeal and ensure the best possible environment for your tenants. AAA Plumbers can provide you with free estimates for these projects and can deliver fast turnaround times and exceptional quality for all your commercial plumbing needs.
As a leading Houston commercial plumbing company, AAA Plumbers can provide the commercial solutions your retail property management team needs to succeed. Contact us today at 713-462-4753 to learn more about our full lineup of commercial and retail plumbing services and how they can help you achieve higher occupancy rates and enhanced retention of your current tenants. We look forward to the opportunity to serve all your plumbing needs.