A Higher Degree of Plumbing Excellence for Houston Schools, Universities and Childcare Centers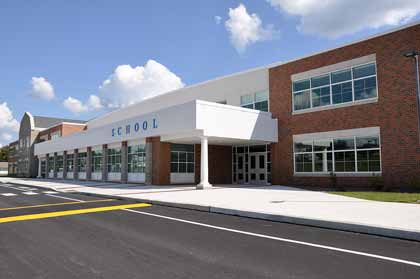 Properly functioning bathroom facilities and water supplies are essential for schools at all levels of education. At AAA Plumbers, we offer Houston commercial plumbing repair services tailor-made to suit the needs of your institution and your students. From small childcare facilities to major universities, we have the skills and the technicians needed to keep the educational process moving smoothly and according to plan. Our Houston commercial plumbing company has been in business in the metropolitan area for more than 30 years and has built a reputation for outstanding service and fair dealings with our customers. Here are some of the benefits of choosing the licensed and insured experts at AAA Plumbers for all your plumbing needs.
Experienced and Knowledgeable Staff
Our plumbing technicians have the experience and skill needed to diagnose your plumbing problems quickly and to provide you with cost-effective solutions for a wide range of issues, including the following:
Leaky or broken water pipes
Malfunctioning gas lines
Clogged drains and blocked sewer lines
Boiler and water heater repairs and replacements
Tankless water heater installations
Grease trap cleaning and clearing for cafeterias and kitchens
Backup gas generators for consistent power
We are leaders in the Houston multi-family commercial plumbing services industry and put that same care and dedication into serving your educational facility and keeping your students safe and comfortable at school. By entrusting your plumbing needs to us, you can enjoy greater peace of mind when dealing with your maintenance issues.
Reputable and Established Houston Commercial Plumber
AAA Plumbers is district-approved and qualified to take on even the most challenging plumbing jobs. Our reputation for excellence in the plumbing industry can provide you with greater confidence when working with our friendly and courteous technicians. Because we have invested more than 30 years in the Houston marketplace, you can be sure that we will be around year after year to resolve your plumbing issues quickly and effectively.
Emergency Services You Can Count On
The repair team at AAA Plumbers is available for emergency repair service 365 days a year, 24 hours a day and seven days a week. A supervisor is always on call to handle any concerns or issues that may arise. Because we want to be your Houston commercial plumber, our team goes above and beyond the ordinary call of duty to make sure that you are completely satisfied with the services we provide.
As the leading Houston multi-family commercial plumbing company, AAA Plumbers has built a reputation for quality workmanship and reliable service in the metropolitan area. If your school, university, training center or institution of higher learning is in need of emergency plumbing services or ongoing maintenance, call us today at 713-462-4753. Our friendly and knowledgeable customer service team is waiting to hear from you and to serve all your ongoing plumbing needs.