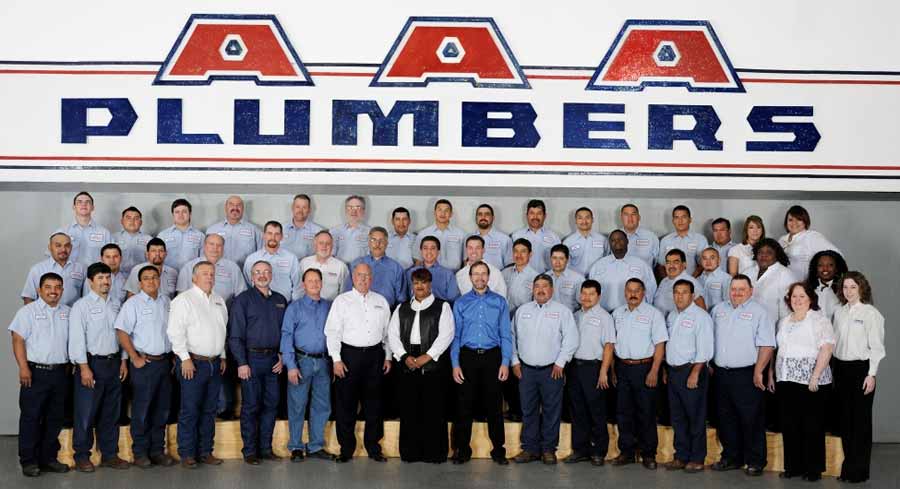 AAA Plumbers strives to streamline operations and improve overall customer service by utilizing the latest technologies. All of the service trucks are outfitted with GPS tracking devices that record not only vehicle location, but speed, mileage, and vehicle start, idling and shut down times.
Our computerized dispatching software is integrated with the GPS device allowing our Dispatch Department to send service calls electronically to the technicians in the field. Vehicle tracking technology has not only reduced our labor costs, it has also helped us manage fuel and traveling times by routing technicians more efficiently around the city.
When you call AAA Plumbers, you will always talk to a live person. Service calls that come in after hours are often emergencies. We feel it is extremely important that the customer talks to a real person and is assured help is on the way. Leaving a message at the beep is not very comforting if you have water leaking out of your ceiling. Not only will customers get a live person, we always have a Supervisor on call 24 hours a day, 7 days a week, 365 days a year to help expedite major emergencies.
AAA Plumbers believes training is essential to not only our employees, but to our customers. We maintain a state of the art training room that will accommodate 50 students. We differentiate our self from the competition by offering basic plumbing courses to the maintenance staff employed by our management company customers in the multifamily industry. This helps builds trust with the owners of the properties and strengthen our relationship with the actual onsite.