Fast and Effective Emergency Services from the Experts at AAA Plumbers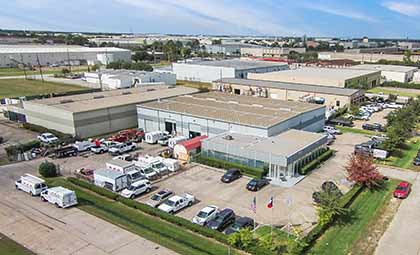 In the property management business, providing prompt repair and maintenance services to your tenants can make the difference between a satisfied resident and a vacancy in your buildings. As a leading provider for Houston multi-family commercial plumbing services, AAA Plumbers can deliver fast response times for plumbing emergencies to make the most positive impression on your tenants. This can increase your overall profitability and can reduce overhead costs for your Houston commercial plumbing repair requirements. Here are some of the most important ways in which AAA Plumbers can enhance the reputation of your commercial property management firm.
Available 365 Days a Year, 24 Hours a Day
As a leading Houston commercial plumber, AAA Plumbers offers fast response times for emergency repair needs. Our highly trained and knowledgeable plumbing technicians are licensed and insured and available 24 hours a day and on weekends and holidays. This commitment to your tenant satisfaction can serve as a value-added incentive for current residents of your commercial properties and for those considering a move to your apartment complexes, condominiums and other buildings. A supervisor is always on call to resolve any issues that may arise with your maintenance and repair tasks.
Friendly and Courteous Technicians
Every employee of our Houston multi-family commercial plumbing company is committed to providing the best possible customer service for you and your tenants. To that end, we go above and beyond to make a positive impression on the residents of your buildings and to promote courteous and friendly interactions with everyone we come in contact with. This is especially critical in the assisted living and senior care environments. By treating your tenants with care and consideration, we can ensure the best possible response for your management firm.
Repairs Done Right the First Time
AAA Plumbers is an established Houston commercial plumbing company with more than 30 years of proven experience in the industry. We have built our reputation on accurate diagnoses, fast and cost-effective repairs and solid solutions for our clients. Our plumbing technicians undergo continual training to ensure that they are up-to-date on the latest developments in the plumbing industry and that they can deliver the most advanced services for our valued clients. This allows us to maintain our position as the premier commercial plumbing company in the Houston metropolitan area and to ensure the highest degree of customer satisfaction in the plumbing industry.
The expert technicians at AAA Plumbers can also install gas generators, repair gas lines and replace cracked or leaking water supply pipes to protect the value of your property. We go the extra mile to ensure that you are completely satisfied with the services we provide. If you need fast and effective emergency repair services in Houston or anywhere in Fort Bend County, call AAA Plumbers today at 713-462-4753. We look forward to providing the best plumbing services for your business.
Backflow Certification
Hot Water on Demand
High pressure drain cleaning
Grease traps
Lift Stations
Plumbing Service and Remodeling
Boiler/Water Heater Sales and Service
Backflow Certification and Installation
Video Inspection of Drain Lines
Sewer Jet Cleaning Service
Pneumatic Gas Line Testing
24 hour Emergency Service
Supervisor On Call 24 hours a Day
Radio Dispatched Service Trucks
Computerized Job Tracking
Competitive Pricing
Free Estimates for Multi-Family and Commercial Customers
Minor to Major Remodels
Tankless Water Heater
Gas and Electric Water Heaters
Gas Line Repairs
Sewer Stoppage and Repairs
Water Leak Repairs