Professional Plumbing Services for Condominiums, Apartment Complexes and More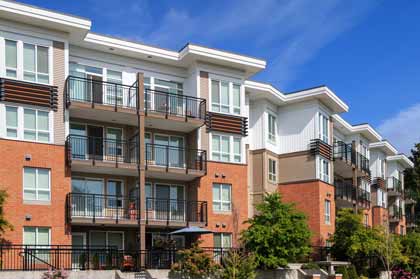 Retaining current tenants and keeping your housing complex fully leased is essential for success in the commercial real estate industry. The right Houston multi-family commercial plumbing company can be a valuable ally in increasing tenant satisfaction and ensuring the fastest and most effective solutions for emergencies and routine maintenance issues. At AAA Plumbing, we have more than 30 years of experience in the Houston metropolitan area. Our skilled technicians can quickly identify the problem and provide cost-effective Houston multi-family commercial plumbing services to get the job done right the first time.
Fast and Effective Emergency Services
The licensed and insured Houston commercial plumbing repair experts at AAA Plumbers are available 365 days a year, 24 hours a day to deliver the most responsive and effective solutions for all your plumbing needs. AAA Plumbers also provides 24/7 phone access to a qualified supervisor, allowing you to enjoy greater peace of mind throughout your operations. We can repair leaks, replace faulty pipes and clear drains to restore normal plumbing services for your tenants. Our high degree of expertise allows fast resolution for a wide range of issues that can affect the livability of your properties and the comfort of residents in your buildings.
Proactive Maintenance for Commercial Buildings
Your apartment complexes, condominium buildings and townhomes require ongoing care to ensure the highest degree of tenant satisfaction and retention. We are a leading Houston commercial plumbing company with a proven reputation for excellence and a wealth of practical knowledge of gas and water lines, drainage conduits and other elements of the modern plumbing industry. This allows our technicians to identify problems with your plumbing before they arise and to provide cost-effective solutions that work for your Houston area company.
Friendly and Courteous Professional Service for Your Tenants
Presenting the right image for residents in your commercial buildings is critical to the success of your enterprises. At AAA Plumbers, we deliver service with a friendly smile and a helpful attitude that will impress your tenants and increase their overall satisfaction with your property management company. This can result in increased retention of your current clients and improved word-of-mouth advertising for all of your rental properties. By working with our courteous and knowledgeable technicians, you can deliver responsive services that make the best impression on your tenants while protecting the value of your commercial properties.
At AAA Plumbers, we take pride in our position as a trusted and reliable Houston commercial plumber. By choosing us for all your commercial plumbing needs, you can be sure of fast and responsive services that suit the way you do business. Call us today at 713-462-4753 to discuss your plumbing needs with one of our expert technicians. We look forward to working with you.