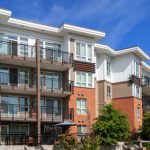 Your commercial plumbing system is designed to deliver many years of high-quality, dependable service. Sooner or later, the stress of heavy use will require a Houston commercial plumbing repair. There are several factors that contribute to the demise of your plumbing system.
Many employees using the system daily burden it substantially. The plumbing in smaller buildings must accommodate up to a few dozen employees. If your building is a large multi-story structure, you may have hundreds of people washing their hands after using the employee restrooms or the sinks in the kitchens of their respective offices. Even those systems designed to handle millions of gallons of water per year must be upgraded or replaced eventually. A Houston commercial plumbing company can explain how taxing that can be for the plumbing over the course of years.
If you have a retail outlet with hundreds or thousands of customers daily, your public restrooms will be in use almost continually. Toilets, faucets and drinking fountains must withstand high-volume use and inconsiderate customers who leave the water running or flush items down the toilet that do not belong there.
The stress of heavy use is the most common cause of pipe failure. Internal corrosion can cause damage to the pipes and leaks around the seals. This type of damage leads to malfunctioning systems and sewer problems.
You need to have the pipes, fixtures and plumbing components examined regularly by a Houston commercial plumber. If issues are spotted early, they can be fixed before they become so serious that you need a large-scale repair or replacement.
A commercial plumber looks for four signs that your system needs an upgrade. If you notice any of these, contact us immediately so that we can determine how extensive the problem is and what should be done to correct it.
A leak or drip is a dead giveaway that the plumbing needs servicing. If you ignore it, the problem will only get worse.
A water stain on the wall or beneath a pipe is a sign that there is a hidden leak that needs to be found and repaired.
Damage to the pipes or tubing usually requires replacement. Dimpling, dents, discoloration and flaking are all noticeable symptoms.
Corrosion inside the pipes results in discoloration of water. Yellow or brown water indicates the need for a pipe replacement.
AAA Plumbing can help you with regular maintenance, cleaning and repiping if that is necessary. Call us at 713-462-4753 to schedule an examination by one of our technicians. We also have an emergency crew available 24 hours per day for critical situations.