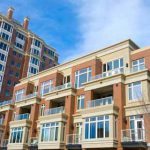 Making sure your commercial buildings are as green-friendly as possible can enhance your reputation in the public arena and can help you save money on utilities over the long run. Consulting with a Houston commercial plumber can often help you to create a workable water conservation plan for your office buildings and other commercial properties. These experienced professionals can provide you with the guidance and support you need to achieve your goals. Here are some helpful guidelines for conserving water in your commercial buildings.
Create a Comprehensive Plan
Your Houston commercial plumbing company can be a great resource for developing an integrated and cohesive plan to conserve water in your existing buildings or in new construction. By building in the water-saving devices needed to reduce consumption, you can increase the appeal of your properties for tenants and can ensure the most efficient use of resources in your commercial buildings. Some of the most popular strategies used to conserve water in the Houston area include the following:
Installation of low-flow plumbing fixtures to reduce wasted water in toilets and sinks can reduce utility costs while providing the same ease of use and comfort for tenants, employees and guests to your commercial premises.
Limiting the pressure used to transport water to the upper floors of your buildings can reduce stress on aging pipes and may decrease the amount of water used throughout your facilities and office spaces. This can have a positive effect on your maintenance costs and the amount spent for utilities on a monthly basis.
Rainwater recovery systems can be used to water plants, irrigate garden areas and to augment other water supplies for toilets, laundry facilities and fountains. These advanced water repurposing strategies are ideal for malls and other areas with large areas of decorative vegetation.
Investing in Houston commercial plumbing repair and replacement services as necessary to stop leaks and ensure that plumbing systems are functioning properly can eliminate water wasted because of these plumbing problems and can prevent unexpected surprises when your utility bills arrive.
By enlisting the help of an established Houston commercial plumber, you can develop a comprehensive plan to conserve water throughout your buildings and facilities.
The professional Houston commercial plumber technicians at AAA Plumbers can provide you with expert guidance in setting up your water conservation plan and managing all your commercial plumbing needs. We have more than 30 years of experience in serving the Houston commercial community. Our team is available 24 hours a day, seven days a week to resolve any issues as they arise. Call us today at 713-462-4753 to discuss your situation with one of our experienced and knowledgeable technicians. At AAA Plumbers, we are here to serve you.
Save